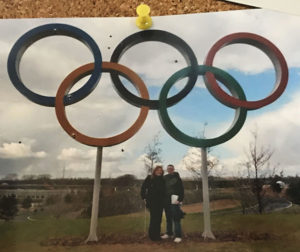 I've always enjoyed walking and cycling off the beaten track. Exploring the forgotten in-between land joining cities to the countryside.
I grew up in Fife, on the east coast of Scotland but have lived in London for nearly 20 years. Throughout my time in London I have explored and photographed the city and areas I have lived in.
A couple of years ago, I felt the increasing need to escape the city and explore further afield. I started going on walks along the Thames Path and found the sights and sounds fascinating. I also found the river calming. Being in the city for so long, without realising, I had lost my connection to the sea. I had spent of lot of my youth along the coastal waters of East Fife.
These riverside walks became almost an addiction and I set myself the task of walking the entire length of the River Thames (in stages) from the city to the sea at Southend. I also wanted to explore the surrounding industrial areas along the riverside. Once I had completed the north side I would then walk along the south side from Greenwich to the Isle of Grain. I have completed about half of these walks so far.
I will be posting accounts and photographs of my Thames Estuary walks on here as well as some inner city explorations.
Feel free to leave comments or provide your accounts in the blog section.